Today, we are here to let you know about the relation of IT Technologies with modern diagnostics. When we proceed with the data collection and extraction process we would require certain software's applications to manage the data provided by automated systems and help physicians and biologists to come up with a conclusion.
In the current context, IT applications are exploring different disciplines in healthcare world are :
Bioinformatics
Applied Mathematics
Computer Programmers
Two major roles of IT APPLICATIONS :
1. Continuously updating software applications through developmental and improvement processes.
2. Play a crucial role as a scientist by acquiring the knowledge of computer and bio-statistics for research and development laboratories.
By implementing and integrating innovative technologies in the field of microbiology will lead to the future expertise of microbial laboratories. In order to achieve and ensure improvement we need user friendly systems that result in developing original and innovative graphic interfaces.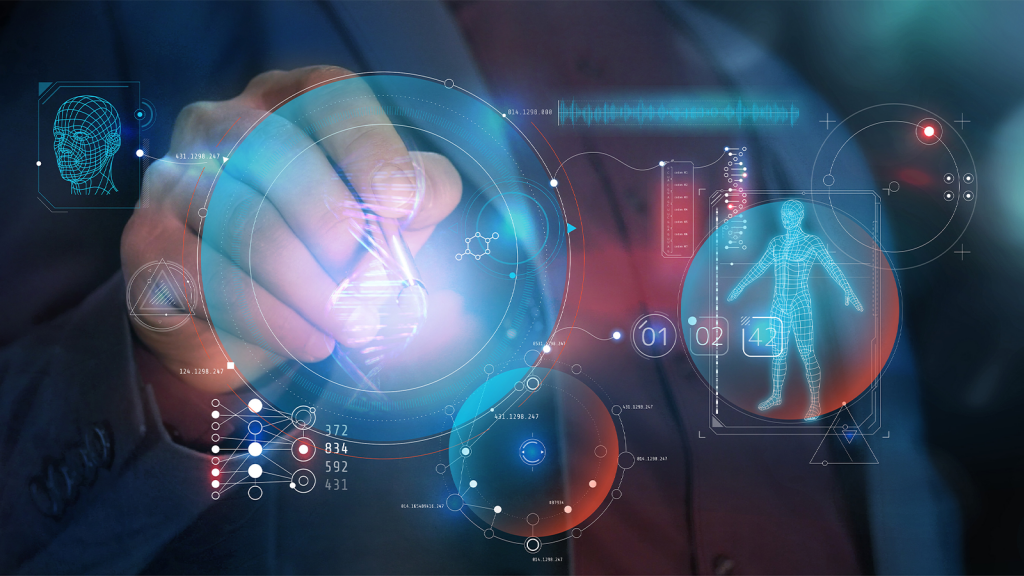 Ongoing Medical and Scientific Advances :
The basic part of scientific and medical work on any agenda is to collect information and an urge to enhance the software expertise with a constantly evolving and adaptive resistance to antibiotics. BioMerieux took 20 years to become an expert system available for the Medical Community. These Expert Systems analyse bacterial susceptibility to antibiotics and update the same with new data on a daily basis.
In the Software development process there is a vast amount of data to be managed as per the exploratory research which would require large data storage capacities along with the expertise in Bioinformatics and Mathematical Analysis.
Exploring Software Technologies in Multidisciplinary Field :
Clinical Field – STELLAR Software is a system designed to support clinical decision making and able to provide patient's results in real time through mobile App.
Pharmaceutical Field – BioMerieux proposed MIMS Software to identify microbes which are proven efficient in environmental control systems in large production areas.
Agriculture and Food Sector – BioMerieux created BCI-Net, which allows data to be exchanged within Laboratory Information Management Systems like VIDAS (detect the pathogenic agents) and TEMPO (provide quality indicators)
Latest medical Technologies in 2021 :
Data-Driven Healthcare
Tricorders
Virtual Reality
Nanomedicine
Next Generation Sequencing
Immunotherapy
Smarter Pacemakers
New Methods of Drug Development
3D Printed Devices
5G ZEnabled Devices
Biosensors and Trackers
With the recent innovations and advanced tools the physicians or scientists are able to predict the behaviour of drugs and are helpful in reducing toxic side effects and increasing benefit. These transformations have enhanced the experience of healthcare professionals with their patients. In the upcoming 5 years, due to AR and VR Technology in science we all will see a revolution in the healthcare sector. In the recent future we are looking after bionic eyes, selfie diagnosis and brain implants that will change the entire healthcare sector as a crucial part.
Competitors in the Healthcare sector :
Stryker's
Johnson and Johnson
Medtronic
GE Healthcare
Royal Philips
Siemens Healthineers
EssilorLuxottica
Technology is impactful to store, analyze and share information related to healthcare sectors and enhance the capabilities criteria in saving life and patient access.