AR is a science to demonstrate digital elements to live by using real world settings such as smartphone cameras while VR is a complete virtual demonstration of the immersion experience without the involvement of the physical world. AR enhances the virtual and real world whereas VR enhances fictional reality. VR is immersive in nature and is restricted to the specific user while AR offers more freedom to the user and will create an engaging market.
Mechanism of AR & VR :
VR immerse in fully computer simulated reality with a headphone or headset cutting down the real world. VR is not good for eyes as it is related to simulations of an imaginary world and can cause eye strain. VR is of three types based on simulations :
Non-Immersive
Semi-Immersive
Fully Immersive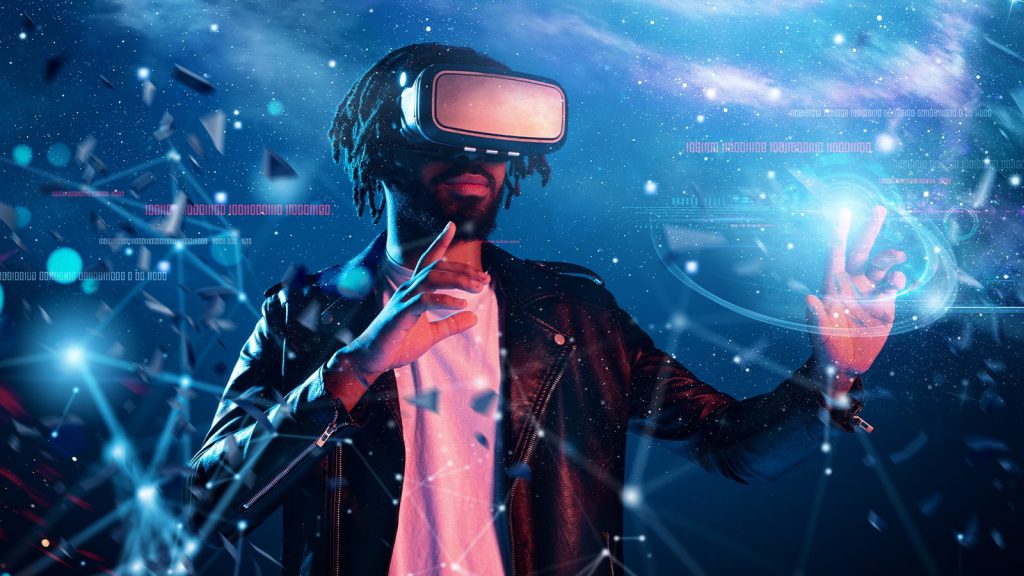 Some Examples of VR Simulations : This concept is not only limited to the below examples as other leading big benches are also the leading players who can surprise anytime with the new invention in the field of immersion and usability like Apple, Google, Lenovo, Samsung.
HTC Vive Pro Eye
Oculus Quest and Playstation
The final goal of VR is to build a human with spoken language, drawing pictures and writing letters etc. In the current scenario VR is on demand due to generations habitual of games with best innovative controls, well supported ecosystem.
Elements of VR :
Comfort
Video Games
Education
Sensors
Interaction
Immersion
VR can lead to brain damage and can develop symptoms like depression, dizziness and collapse of vision, disorientation that occur due to VR experience. It also affects the pattern and quality of sleep.
Disadvantages of VR :
Lack of Flexibility
Quite Expensive
Functionality Issue
Addiction to Virtual World
Advantages of VR :
No risk
Realistic Scenarios
Simplifies Complex Problems
Innovative
Managed Remotely
AR provides a virtual experience of the real world. It revolves around images, text and sounds and got attention in 2016 with the game Pokemon Go. AR can be explored on android devices and through Google Play Store. Nearly 589 million devices are launched through AR technology in 2020. AR is tremendously used in medical training, in MRI applications, in surgeries etc.
Some Examples of AR Simulations :
U.S. Army
Google Pixel's Star Wars Stickers
Disney Coloring Book
L'Oréal Makeup App
Nintendo's Pokémon Go App
Weather Channel Studio Effects
IKEA Mobile App
It has a growing market among mobile computing and business applications. Similarly AR Zone app facilitates AR features like AR Emoji by creating animated versions and AR Doodle on android mobile. ARCore is a platform for AR experiences by using APIs. AR software is already installed in the smartphones with different versions.
Some Smartphones that enabled ARCore :
moto g⁹ Play
Asus ROG Phone III
Nokia8.3 5G
LG K71
Infinix Mobile Zero 8
motorola one 5G
OnePlus Nord