Business and technology are complementary to each other in terms of growth. With Business comes growth and with technology comes E-commerce platform. It is the right time to start an Ecommerce business as a new wave in an online business platform. The very basic step is to select the marketplace and the business idea for your online business. Choose a brand new name for your business which is so unique in itself. By registering your business, build a website from scratch to the finish line with the help of customized platforms like :
Magento
WooCommerce
3DCart
Prestashop
Shopify
Wix
Zepo
Weebly
Big Cartel
Squarespace
BigCommerce
Volusion
What is an online Business platform?
It is a software application that provides access to manage website, operations, sales and marketing on online platforms. In order to show your presence online you need to be a part of Ecommerce platform by taking certain parameters such as ideas, action, target, marketing plan, research, strategy and teamwork. Shopify is one of the most popular ecommerce platforms for online business. It is an open source with customizable tools which helps in SEO.
Types of Ecommerce :
Business to Business
Business to Consumer
Consumer to Consumer
Online platform will serve you a platform to manage an online store and inventory through a software application that will accept and process payment. All you need is a website, applications with social networks that will help you to sell and to advertise.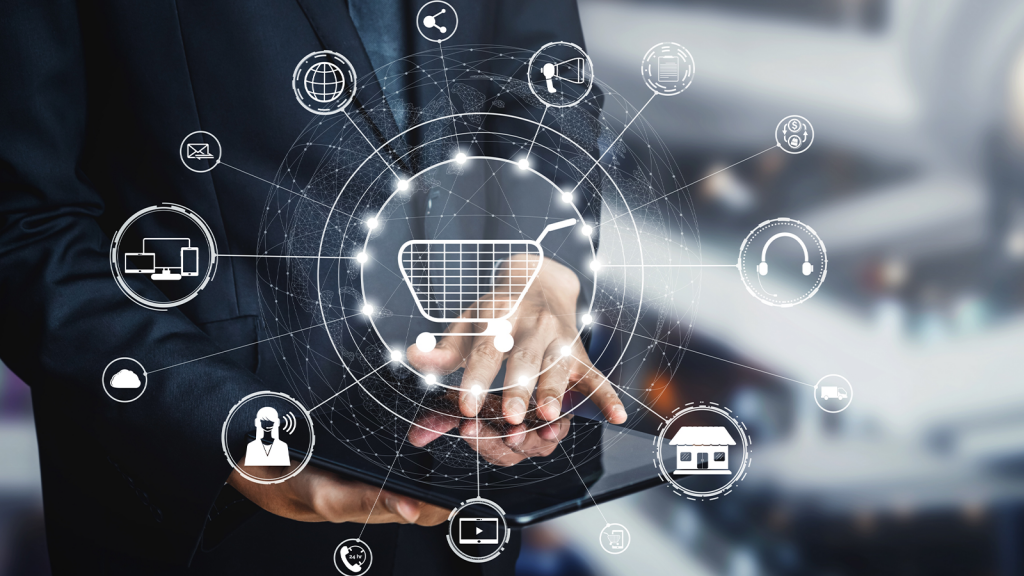 Best Online Learning Platforms are :
Skillshare
Treehouse
LinkedIn Learning
Udemy
Shaw Academy
Coursera
If we talk about an easily manageable online platform, one name comes into picture is Wix, which is easier to create and allow freedom while shopify allows better sales tools, more scalable, flexible. The choice of an ecommerce platform wholly depends upon your business idea, budget and goals.
Which country has the biggest ecommerce market ?
China has captured the world's biggest ecommerce market and is one of the fastest growing ecommerce marketer by leading subsidiaries named as Alibaba.com, Taobao and Tmall etc.
Some Examples of Digital Platforms :
The Internet is the key to connect multiple small networks in different fields. All the information and communication related to Online Platform is flowing through internet all over the globe
Service Oriented Platforms
Social Media Platform
Facebook,
Twitter
Instagram
LinkedIn
Knowledge Sharing Platform
Quora
Yahoo! Answers
StackOverflow
Media Sharing Platform
Some of you thought that to start an online business we would require money but it is not completely true. There are many internet free services which facilitate online business. We  would require some skills for an ecommerce platform like Excel Skills, Critical Thinking, Software, SEO, Data Analytics and AI, Technical and programming skills.