JUST AN INTRODUCTION
It is a process of migrating digital assets (applications, data, IT resources and workloads) from local server to cloud server. It is useful in migrating and keeping data in the most efficient IT environment in terms of security, cost and performance. Cloud migration process will take nearly 1-2 months based on the document and email communications.
As per a recent index in 2021, 94% of workloads will run on cloud environments. Four main types of cloud migrations are lift and shift, shift to Software-as-a-Service (SaaS), application replatforming and refactoring. Similarly, Infrastructure -as-a-service (IaaS) is also a type of cloud migration service that provides storage, on-demand networking on a paid basis. Platform-as-a-service (PaaS) and serverless are other two types along with the above mentioned one.
Types Of Cloud Migration Strategies :
Application Rehosting
Application Repurchasing
Application Replatforming
Application Refactoring
Application Retaining
Application Retiring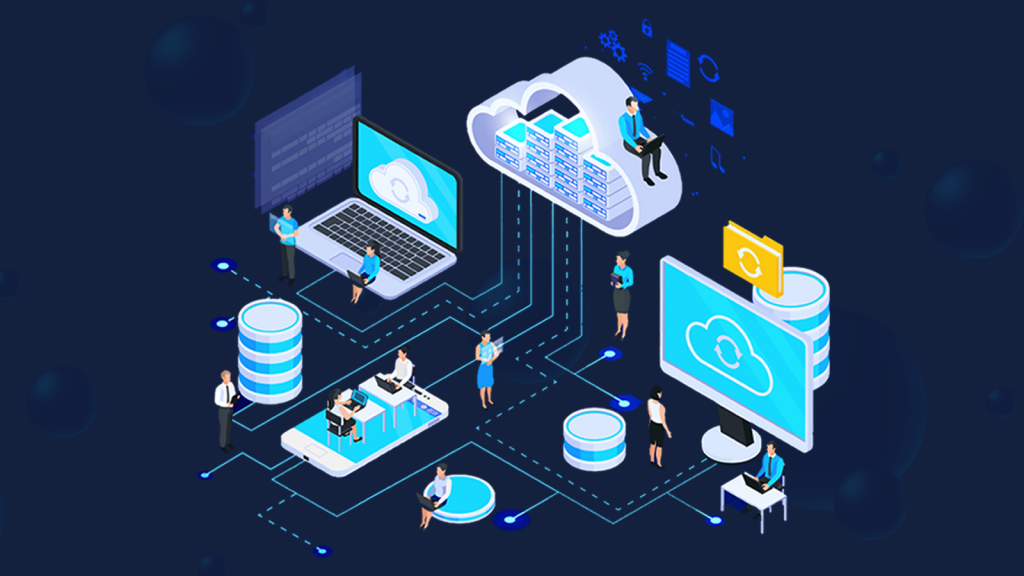 Cloud Computing is a data storage center that can be accessed from anywhere in the world and can replace options like corporate data centers, costly software upgrades. Every application will occupy a different space and path in cloud computing. Customers are moving to AWS to increase competitive edge and to drive business and to modernize infrastructure.
Cloud Deployment Model Types :
Public Cloud
Private Cloud
Hybrid Cloud
Multi Cloud
Single Cloud
How To Migrate Data On Cloud ?
Create Strategy – It involves a complex challenging mechanism of management and technology to realign the resources.
Choose Right Applications – Each organization has some specified goals to achieve by choosing meaningful applications. We need to know how much data needs to be migrated.
Opt for Right Cloud Provider – There are two types of cloud data center public or private based on proprietary architecture application for data exchange.
Manage Data Integrity – Data replication, connections and account logins are migrated through responsive applications with the help of a plan or process
Maintain Operational Continuity – Setup an infrastructure to foster continuous communication by establishing a project management office which helps in migration funding.
Adopt End to End Approach – In order to identify the meaning of migration risk analysis and scope of the business is to be managed by service operations.
Execute Cloud Migration – Once you are done with mapping it is mandatory to execute data migration
Benefits Involved In Cloud Migration
Performance
Decreased Cost
Flexibility & Agility
Scalability
Enhanced Consumption Management
Ease In Optimizing Resource Demand
Execute Immediate Results
Managing Customers Expectations
Simplify IT
Ability to Innovate Rapidly
Shit Everything as-a-service
Easy to Consume
Secure and Compliance
Need For Cloud Migration :
Cloud is helpful in providing growth and managing the data in real time. It enhances the chances of data security, workload flexibility and can be accessed and maintained from anywhere. Private or on-premises provides security and control, public cloud provides scalability and hybrid provides both security and scalability. AWS, Google and Microsoft equally provide cloud services and tools to run different types of workloads on cloud.
Cloud Migration Challenges :
Complexity in Migrating Large Data
Application Rebuilding
Cloud Application Management
Key Application & Infrastructure Dependencies
Legacy Applications
Data Integrity
Continued Operation
Best Cloud Data Migration Tools :
AWS Migration Services
Azure Migration Tools
Carbonite Migrate
Corent SurPaaS
Google Migration Services / Velostrata
Micro Focus PlateSpin Migration Factory
Turbonomic
VMware / CloudHealth Technologies
Cloudscape
ScienceLogic
AppDynamics
Dynatrace
Conclusion :
We have a potentially skilled development team which provides benefits with precautions and visibility in your journey to the cloud. In order to provide benefits to business with reduced operational cost on maintenance and software upgrades you need to face the challenge of cloud computing.